Café 605
Grab something portable for a picnic at Lady Bird Lake. Pick up a sweet treat to savor in your room after a long day of sightseeing. With pastries and savory sandwiches, grab-and-go has been redefined for the Austin palate. You're sure to find something to satisfy your appetite, no matter what you've done to work it up.
HOURS
Daily | 6:30 a.m. — 2:00 p.m.
BREAKFAST | 6:30 a.m. – 11:00 a.m.
EGG SANDWICH | English muffin, egg, bacon or sausage, cheddar cheese
VEGAN EGG SANDWICH | English muffin, vegan egg, sauteed spinach
CROISSANT | Ham and gouda cheese croissant
OVERNIGHT OATS  | Vanilla / Chai / seasonal fruit
PARFAIT  | Yogurt / passionfruit curd / mango / granola
FRUIT CUP | Seasonal fruit cup
ASSORTED SWEETS |  Pain au Chocolat, butter croissants, almond croissants, muffins, danishes 
LUNCH | 11:00 a.m. – Close
FRENCH | Ham / Gruyere cheese / Dijon mustard
CUBANO | Cuban bread / smoked ham / mojo marinated pork roast / Swiss / pickle / yellow mustard
605 GRILLED CHEESE | Brie / cheddar / tomato / onion jam / Calabrian butter
VEGGIE PANINI | Olive pepperonata / Gouda cheese / mushrooms / roasted red pepper / grilled red onion / grilled zucchini
PEPPERONI FLATBREAD | Tomato sauce / blend of cheeses / pepperoni
LOX FLATBREAD | Smoked salmon / chive and dill cream cheese / red onion / capers / lemon / arugula
CHICKEN CAESAR WRAP | Spinach wrap, grilled chicken, parmesan, romaine lettuce, Caesar dressing
SIDES
LITTLE GEM SALAD | Little gems, Campari tomatoes, avocado, sunflower seeds, pecorino Romano, green goddess dressing
PASTA GREEK SALAD | Rotini, tomato, cucumber, bell peppers, red onion, kalamata olives, feta, and oregano vinaigrette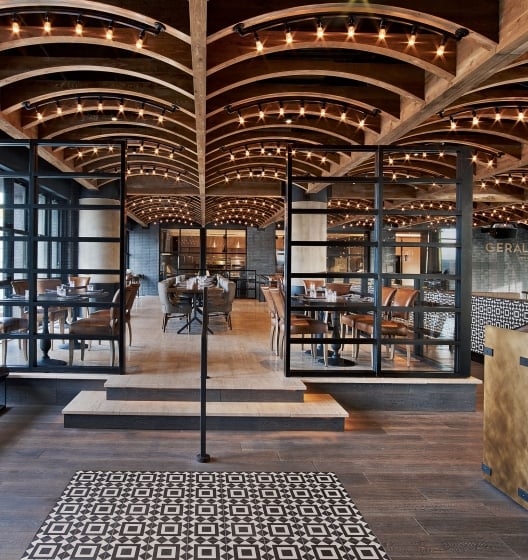 Geraldine's
Experience live music and uniquely Austin experiences, from music-inspired brunch to local songwriter showcases on stage at Geraldine's.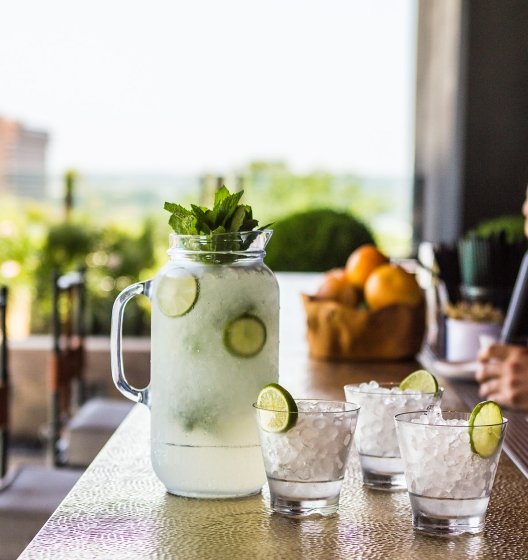 The Pool Deck
Serving up poolside seasonal bites and delectable fare with a touch of Austin flair paired with refreshing cocktails.