Austin Wedding Venues
A Day to Remember in Austin
Your love story is anything but ordinary, so set the scene for your big day with Hotel Van Zandt's unique wedding venues. Celebrate surrounded by an eclectic urban energy and sweeping views of Austin. Whether your guests come from near or far, living it up is easy with group-block room rates.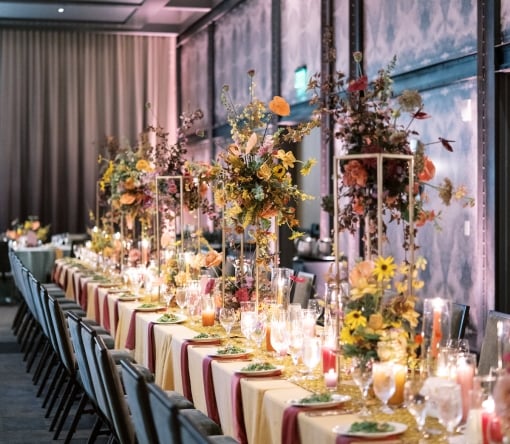 Austin Wedding Venues
Picture Perfect
Your event catering should sing with tailored menus that work just for you, featuring fresh, locally sourced ingredients and authentic Austin flavors. Work with our culinary and catering team to create an unmatched food and beverage experience for your guests to enjoy.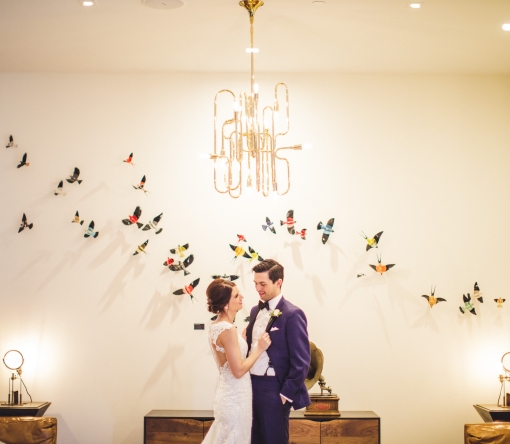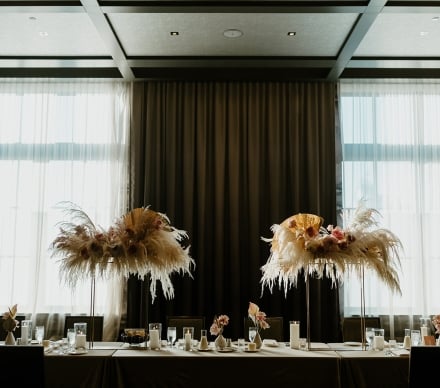 Picture Perfect Weddings
In the Heart of it All
At Hotel Van Zandt, you and your guests will be situated near many of the city's big attractions, including Lady Bird Lake, Barton Springs Pool, Rainey Street, and much more. With our chic style, prime location, and hospitality, you and your guests will enjoy a sophisticated and stress-free ceremony.
What Our Guests Are Saying
Working with Rachael was absolutely amazing! We visited the Hotel Van Zandt due to a last-minute wedding change and Rachael answered all our questions with great care and insight. After meeting her, we knew we were in good hands. Our wedding day was so special and everything went as planned and as promised. The hotel is beautiful but what really makes it special is the high-quality service and personal touches that are provided. If you're looking to get married and meet Rachael – just know you will be taken care of.

I worked very closely with the HVZ team and they worked incredibly hard to make our wedding everything we wanted it to be. Rachael, the event coordinator, was my main point of contact. She made us feel like VIPS anytime we were onsite for planning and especially the weekend of the wedding itself. The setting of the hotel is elegant, modern, music forward and a little moody – which is why chose it. But the care and support the HVZ team provided at every turn is what made all the difference in giving us the absolute best wedding weekend from start to finish! We are so grateful for them.

Highly recommend the Hotel Van Zandt for your wedding or event – they are absolutely fabulous! They also go above and beyond to make your whole stay as wonderful as possible. The whole HVZ team made sure we were taken care of the whole time – their catering team was always on top of it and the food was delicious! We had to postpone our wedding and the HVZ was willing to work with us as we changed our wedding plans – we are so happy we were able to have our celebration this year and the HVZ made sure we had the best day ever!

The Van Zandt team exceeded our expectations! The service was beyond top-notch. The hotel had treats for us in our room every time we returned (welcome treats, extra slices of our wedding cake and water, hangover kits, etc). Our wedding reception went off without a hitch. The food was beyond amazing, the service staff was friendly and quick, A/V team helped with all of our technology with no issues. Our family even hosted a next-day brunch in the same event space and the food, service, and room were exactly what we needed after a night of partying! We definitely made the best decision by having our reception at the Van Zandt and staying there all weekend!

This place is AMAZING. My coordinator went above and beyond to make our day special and stress-free. The staff at this place is consistently courteous and kind. They accommodated all sorts of last-minute requests with class and grace. The food was fabulous and the decor made pictures fun and interesting As an aside, this was a same-sex wedding and everyone involved was able to navigate the craziness of that with understanding and professionalism. So pleased with this venue, I will be having some work functions there moving forward!

We did our due diligence when selecting our wedding venue, but knew we were home when we set foot in Hotel Van Zandt. The hotel is the perfect balance of unique sophistication and elegance. We used a variety of spaces including the main ballroom for our Indian ceremony and reception, the Meriwether ballroom for our rehearsal dinner and the pool area for our evening western ceremony. The team at the Van Zandt is knowledgeable and helpful – they have your best interests at hand and are incredibly responsive, and they make you feel welcome every step of the way. Our families still talk about lovely the team was and could see them working hard to ensure there we no hiccups to our day. If you have the opportunity to get married in the heart of downtown Austin, look no further than the Hotel Van Zandt.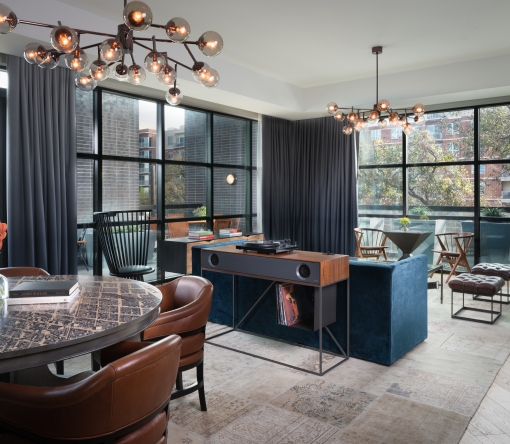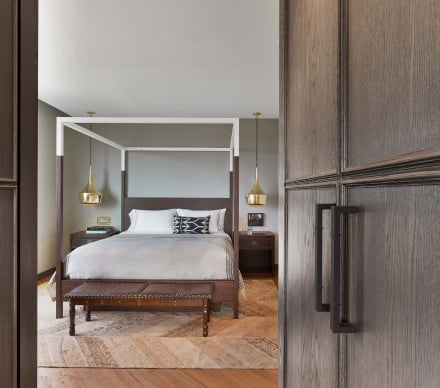 Hotel Room Blocks
Living it Up Made Easy
Whether your guests come from near or far, they can enjoy and effortless good time with group-block room rates. Take advantage of our discounted room blocks and let your guests nestle into our guestrooms infused with authentic Austin touches and epic views.